As a company owner or founder, you can protect your company- or product name. In our interview with patent attorney Thomas Hocker, you will learn about the advantages of having your brand patented, how to patent a brand and what costs you are looking at.
What are the advantages of registering a brand?
Thomas Hocker: If a company trademarks their name or logo, no other company can use an identical or very similar name or logo for the protected product or service. This is possible without a trademark but significantly more difficult and much more expensive because you need to prove that your product or service is perceived as a brand by your customers, which comes with an elaborate assessment.
Advantages:
– Names / logos as protected, unique feature
– SProtection from imitation by a competitor
– Possible claim to delete- or keep a domain from getting published if it uses your trademarked name and uses trademarked products or services.
What types of brands are there?
Thomas Hocker: There are many different types of brands. The most common on is word mark, which protects a name regardless of its font or color. Design marks are also common; the Mercedes star, for example, is protected as a design/picture mark. Word-/design marks protect a combination of words and images. Chord progressions that can be heard at the end of certain commercial ads, such as BMW or Telekom, can be protected as sound marks. Even shapes and colors can be registered marks under certain conditions. Creativity is almost limitless here. In all cases, however, the trademarked sign must be perceivable as a brand by the audience. Descriptive or deceptive terms are not patentable.
How much does a patent cost?
Thomas Hocker: A German trademark can be purchased starting at €290. If your brand is supposed to be valid in other countries as well, higher costs will accumulate. Trademarking in all of the European Union costs around €850. Products and services are divided into certain groups. The more groups you name, the more expensive it will get. This does not include the lawyer fee, which depends on the extent of his/her service.
How do I register a trademark?
Thomas Hocker: Every resident can go directly to the German Patent and Trademark Office or the Office for Intellectual Property of the European Union. Since you can make a lot of mistakes in this process and registering a trademark can have legal consequences, it is advisable to consult a lawyer.
How long does the registration process take?
Thomas Hocker: The office will merely check the formal requirements of your application. If they have doubts, they will give the applicant the opportunity to write a statement and correct it. Once the official audit has been passed, the trademark will be made public and third parties can object if they feel like their own trademark is harmed by the new one. After circa 6 months, if neither the office nor third parties have objected, you can have your trademark.
How long does a trademark last?
Thomas Hocker: A trademark is set for 10 years starting the day you apply for it. A trademark can be renewed however many times you like, fees apply. If a brand hasn't been used in more than 5 years, third parties can apply to have it deleted.
What should I look out for when it comes to creating a company- or product name?
Thomas Hocker: The most important part is the sign (word, image, etc.) It needs to be distinctive for the affected products and services. A simple internet research often shows whether other people have already had a similar idea.
Then you should check whether third parties have already registered an identical or similar brand; this is where you should hire a patent or brand attorney.
---
About our interviewee: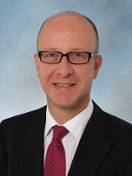 With more than 18 years of experience in the area of patent and brand registering, Dr. Thomas Hocker supervises his clients from the first consult to the final registration.
More information can be found on the website for his office:
www.hocker-patent.de
---
Patent attorneys in your region can be found on the website of the Patentanwaltskammer.